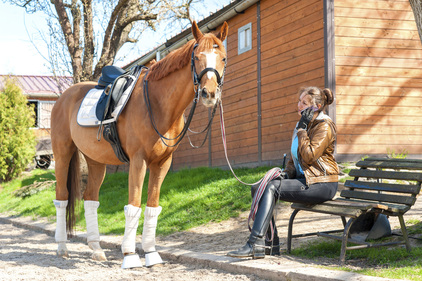 Virtual Sessions

Need some more personalized help with getting your ride on track?
Now you can enjoy receiving consultation in equine sport psychology from the comfort of your own home. Improve the mental aspects of your ride, improve your training and performance.
Enjoy yourself and your horse more.
Who can benefit?
Any rider, any discipline, any competitive level. You may be a recreational rider struggling with how to improve your skill level and enjoyment. Someone suffering from a recent accident who needs help coping with the trauma and making a plan to get back in the saddle. Or, a seasoned competitor who wants to take their ride to the next level. Whatever your needs, I want to help you achieve your riding goals.
The
process
is easy. Simply go to the
contact page
and fill out the appropriate forms, and pay for your session. I will contact you to set up an appointment time.

FAQ about Skype sessionsWhat will you need to make it happen?
You will only need a
Skype account
and a comfortable place to conduct your session. You can also use your phone, although be aware long distance charges may apply and Skype is free and can be used as a phone.
What happens during a Skype session?
Skype consultation sessions are very similar to in-person sessions.
A Skype session is structured like a personal session, being usually composed of two parts:
Determination of goal or focus of the session
Discussion of strategies or skills/planning to progress toward your goal
What happens after I purchase my Skype session?
I will contact you to arrange a convenient day/time for you to have your first session. Then you will receive a confirmation email with the details of your appointment, so can add it to your schedule.
Could I do a session without appearing on camera?
Yes, you can if you are more comfortable with that option. However, I do recommend you to connect to video during the session, since your body language and gestures will give me valuable feedback that will make the session better and more effective for you.How lucky we are to have access to such great technology.
---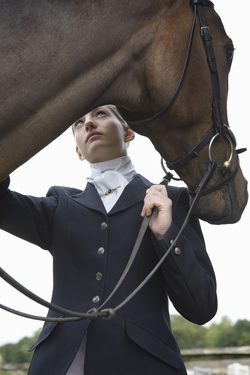 Horse Show SOS
Ok, so maybe you're out on the road and your show is not going quite as planned. Maybe a few challenges have popped up that you could really use some help with like:
A series of mistakes resulting in loss of confidence

Conflict or difficulty communicating with your trainer or parents

Your nerves feel out of control and are interfering with your ride
A fall or injury has left you shaken and you're not sure where to start
I have helped many riders get their showing back on track by providing virtual assistance. Isn't it great how quickly technology can bring us together in a pinch? If you're in need of some SOS consultation, or simply want some show support please follow these steps:
Make contact: go to the contact page and fill out the appropriate forms

Pay for your session:
---