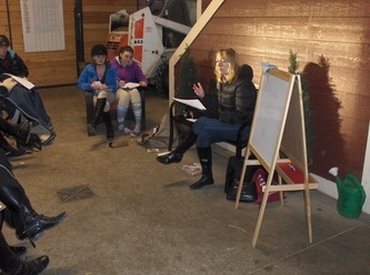 Consider hosting a Riding out of Your Mind Clinic
Choose from half day, full day or mounted sessions
Choose your format: unmounted, mounted, combination, with or without auditors
Individual sessions are available as an add on to clinics.
'Open' clinics (to public) will be listed in the calendar, and notifications sent by email. If you are not on the list please sign up!
Check out the FAQ document for more information about hosting.
Contact me to discuss how a clinic may benefit your riders.
IMPORTANT NEWS! The next 3 2015/2016 clinic bookings will include a free copy of the ebook: Riding out of Your Mind! BOOK YOUR CLINIC TODAY
---